{It Begins with Structure}
Creating a Culture of Compliance
We understand building a business in a highly regulated environment is a process. At ICS Consulting we thrive on helping to build these processes, and over time have learned the importance in operators following them. We know that having good compliance processes in place, is sometimes considered the cherry on top for maintaining a compliant business. Let us share our knowledge and a decade of hands-on operations experience with you. Auditing processes need to be built into your operations from day one. 
"Compliance Excellence Begins At The Operational Level"
Cannabis Audit Services
Our Compliance Auditors have over a decade of hands on regulated Cannabis operational experience working in all license types Nationally. ICS Audits are direct, educational and eye-opening. At ICS Consulting, we value the importance of providing a solid road map to operators on how to make the corrective actions needed to maintain a healthy culture of compliance throughout the life span of the licensed cannabis business. 
Why a Compliance Audit?

They are a vital tool in understanding how your regulated licensed facility measures up. Our on-site compliance assessments not only map out current violations, they also define what aspects of the operation need to be buttoned up. Closing inefficiency and gaps while providing compliance guidance with additional educational focus on Cannabis Regulations.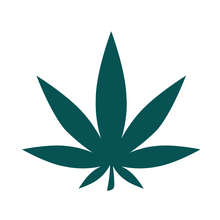 TS Labs Manufacturing Facility
ICS consulting was amazing for our business and helped us so much with opening the doors and being truly compliant. I love how thorough Jenny is and doesn't miss anything. I am a type of person who over prepares for inspections and stresses about it and she was able to ensure we would not have any issues with compliance and helped me go above and beyond in preparing for anything that would come up. Her audits are direct and eye-opening, they are extremely helpful and informative. I really thought I was 100% compliant before Jenny, and I was wrong, but since hiring Jenny we have not had any compliance issues whatsoever. I would hire ICS Consulting again.
Create a Culture of Compliance
Reach out today.
For more information on how ICS Consulting Service can help your Cannabis Business, book a free 30-minute consult and we'll help you map out your next steps to be successful in the Regulated Cannabis Industry.