How We Can Help Your Cannabis Business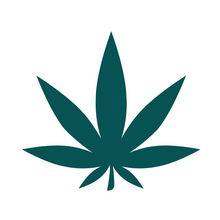 MEDICAL & RECREATIONAL MANUFACTURING FACILITY
Canyon Cultivation has been working with Jenny and ICS Consulting Service for over three years. We do quarterly compliance audits and annual staff training. The consistent training and audits has instilled compliance into the brains of everyone on our team and not just executive staff. Jenny's training's are so fun and informative. I highly recommend ICS Consulting to anyone in the industry looking for compliance support.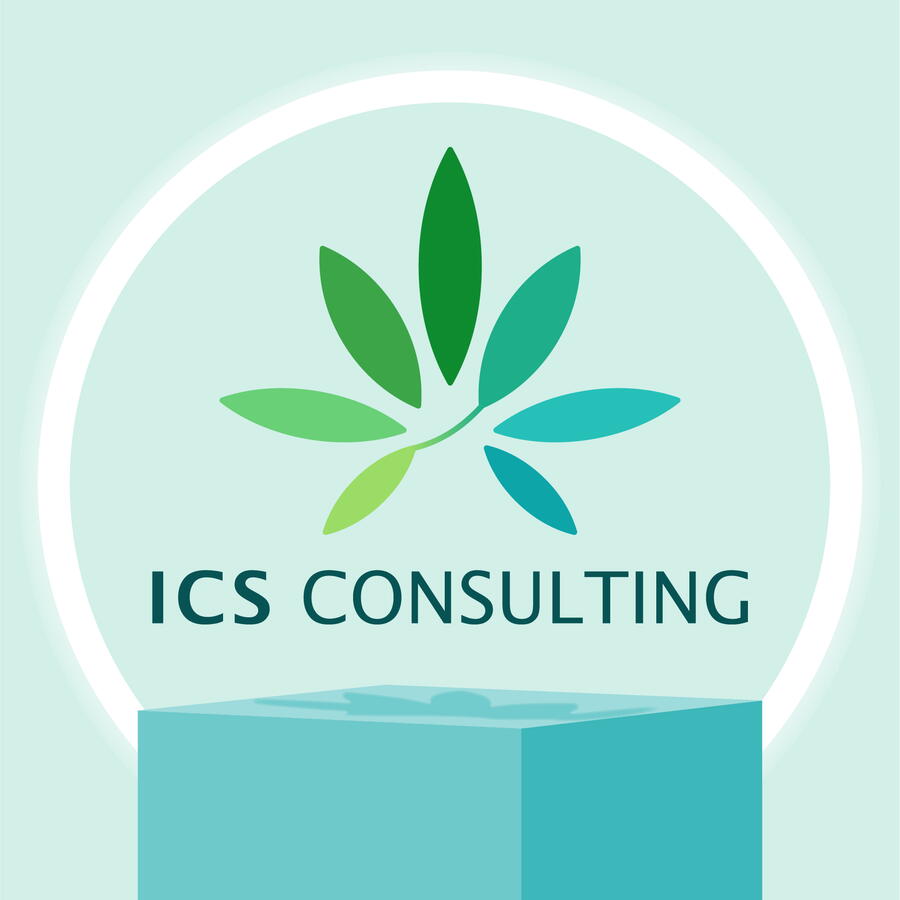 ICS Consulting
Team Speaker Spotlight
We're passionate about providing education at the highest level for the Cannabis Industry. With over 25+ years of combined regulated cannabis experience on a national level on our team, ICS has first hand knowledge of Industry Best Practices and how to avoid common operational pitfalls. Join us at an upcoming event to learn more from our cannabis subject matter experts.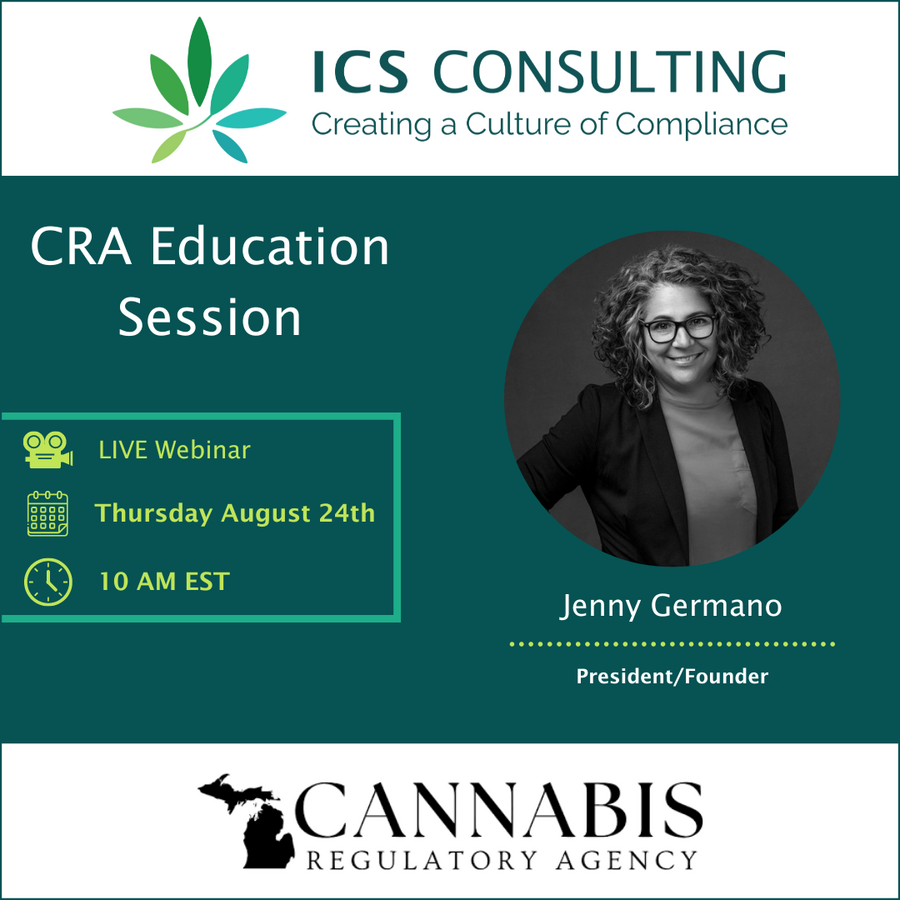 Cannabis Regulatory Agency (CRA)
Educational Webinar
Join ICS Consulting's Jenny Germano for a Live Webinar hosted by Michigan's CRA as part of their Educational Series: Creating a Culture of Compliance with ICS Consulting. We'll discuss Best Practices and Compliance Strategies that can be implemented to promote compliance excellence in Michigan.
Live Webinar Date: August 24th at 10am EST. Registration Link below.
St. Louis, Missouri
Microbusiness License Event
Jenny Germano, President and Founder of ICS Consulting Service LLC has been asked to present at a public Missouri Microbusiness Event on July 18th 2023 at Saint Louis University, in St Louis MO. The goal of the event is to prepare applicants for not only submitting an application into the Lottery, but really being prepared to operate if they win one. ICS has worked with microbusiness applicants in other states and they understand the best practices and operational strategies that will lead to success. The event is sponsored by BeLeaf Medical, Teal Labs, and We are Jaine. Jenny will be presenting along with Todd Scattini from Harvest 360 and Zach Heuy from Huey's Law. ICS is honored to be selected to present at this important event and to be able to help support this entirely new marketplace in Missouri. Click the Registration Link to get more information.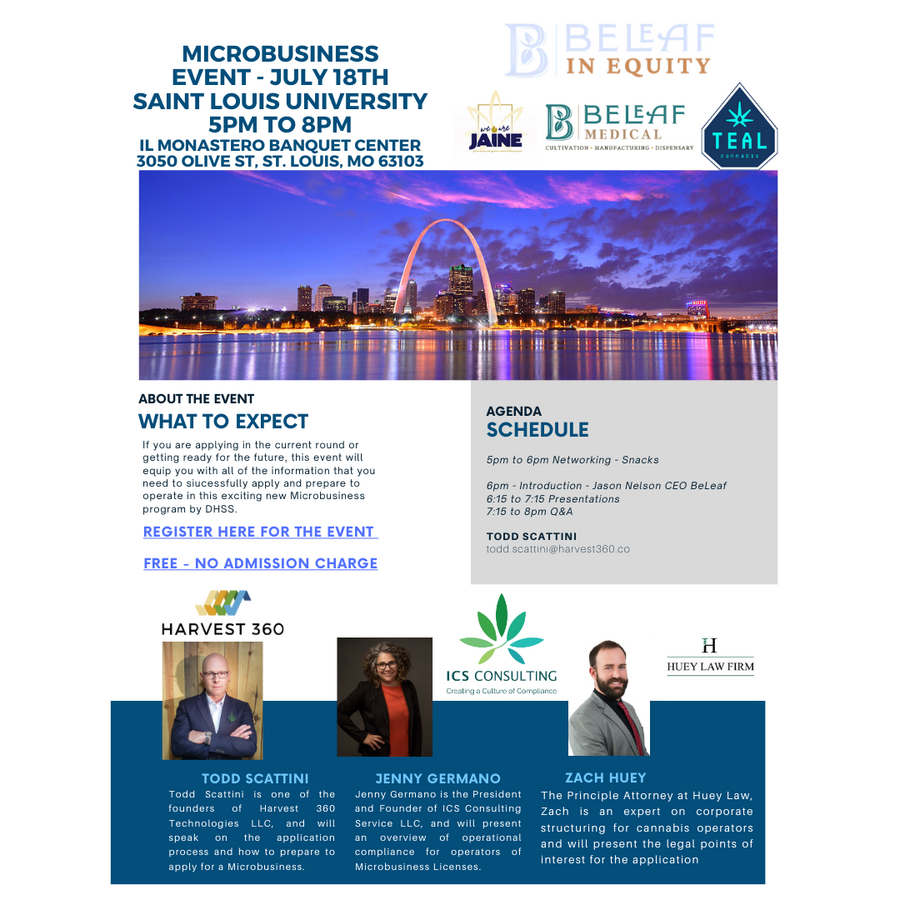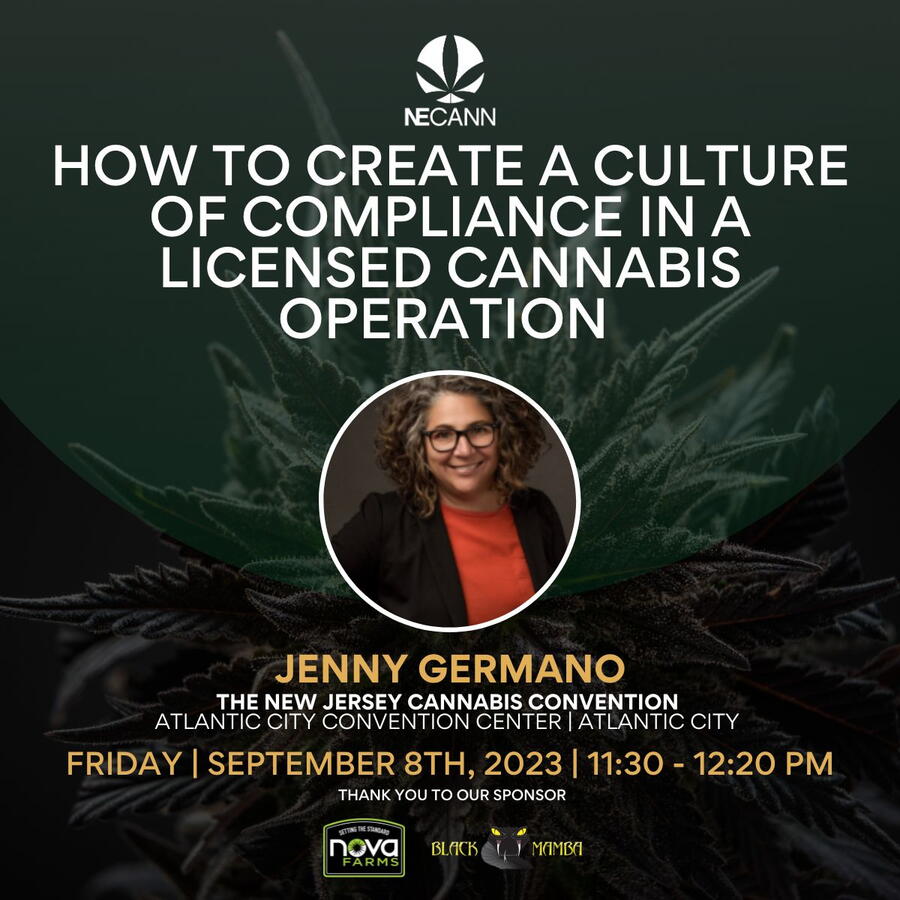 Atlantic City, New Jersey
Speaker
Join ICS Consulting Service Founder and President, Jenny Germano for an educational speaker session on September 8th at 11:30am EST. 
NECANN's New Jersey Cannabis Convention continues to grow as the local market develops. With Adult-Use stores finally opening and the number of licenses rapidly expanding, the number of license holders, medical dispensaries, suppliers, cultivators, investors, entrepreneurs, and ancillary businesses is growing daily and our 2023 NJ convention will be one of the largest, most important industry events ever in the northeast.
For more information on this event or register for tickets below.
Albuquerque, New Mexico
Speaker
Join Jenny Germano, the Founder & President of ICS Consulting Service for an upcoming speaker session September 22 & 23 10AM – 5PM at the Albuquerque Convention Center. 
This is the one event that you don't want to miss in Albuquerque this year.  New Mexico's new laws for cannabis have opened some serious opportunities for cannapreneurs looking to get into the industry. Join us at the Albuquerque Convention Center and network with hundreds of individuals that share your passion for the plant. 
For more information on the event or to register.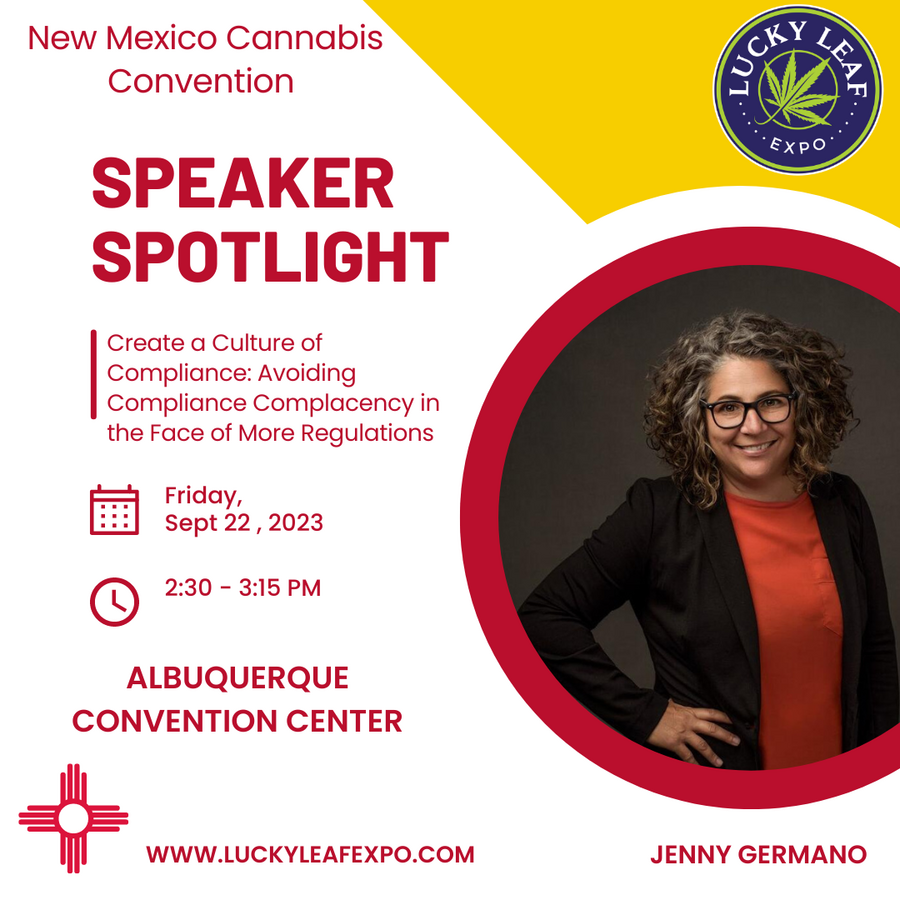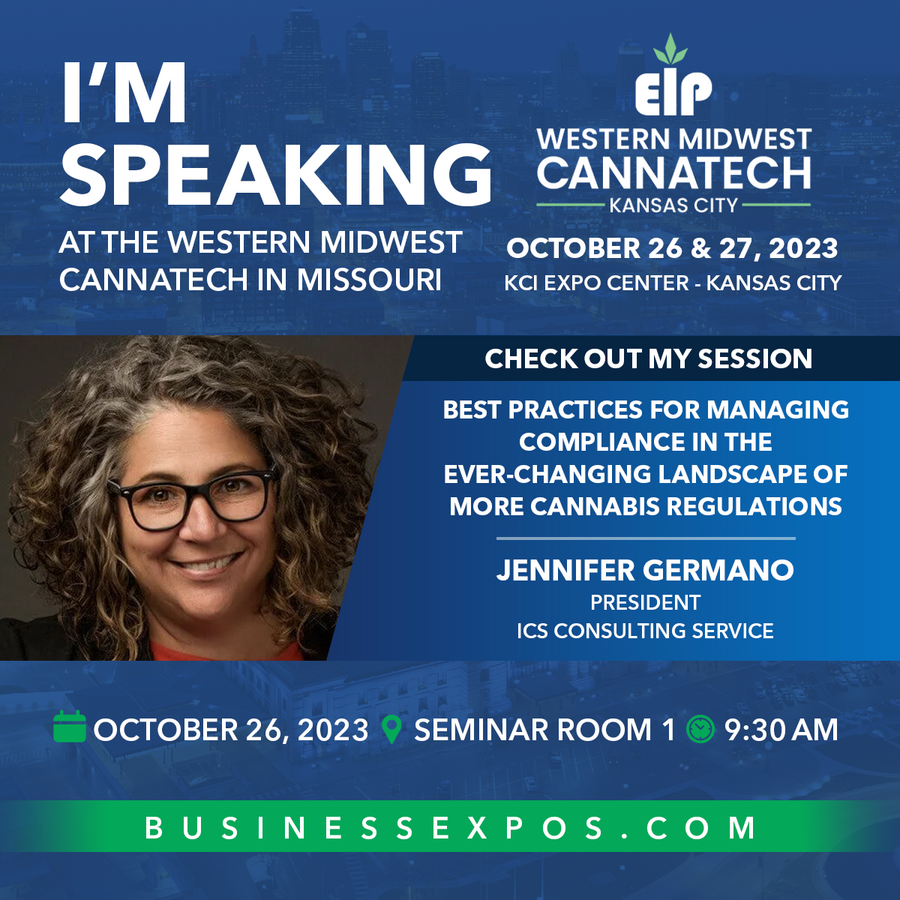 Kansas City, Missouri
Speaker & Exhibitor
Join Jenny Germano, the Founder & President of ICS Consulting Service for an upcoming speaker session October 26th at 9:30am CST. The regulated Cannabis Market operationally is now 3 years old in the State of Missouri. With Microbusinesses applicants moving through the process and the first round of license applications submitted in August 2023 – A new micro market is being created. As the regulated market matures, it becomes more regulated, and the gaps or loose ends get buttoned up by the State. More regulations can be costly, especially for smaller operators. Being prepared for compliance, and proactive has proven to be effective and cost saving. In this session we'll discuss industry best practices for operating in a maturing regulatory environment.
Monthly Quote
"Ignore the glass ceiling and do your work. If you're focusing on the glass ceiling, focusing on what you don't have, focusing on the limitations, then you will be limited." - Ava DuVernay
Celebrate Women Founded Cannabis Businesses 
ICS Consulting
Jennifer Germano, Founder of ICS Consulting is a long-time industry vet, witnessing the industry in Colorado going from an unregulated wild west in 2009 to the strictly regulated market of 2023. This experience has taught her the importance of implementing, understanding regulation and protocol.
Create a Culture of Compliance
Reach out today.
For more information on how ICS Consulting Service can help your Cannabis Business, book a free 30-minute consult and we'll help you map out your next steps to be successful in the Regulated Cannabis Industry.